10 Creative Ways to Use Synthetic Grass around Your Home
Are you looking for a durable, water-efficient, and aesthetically-pleasing solution to elevate your indoor and outdoor décor? Look no further!
Artificial grass has become the go-to design solution, offering a wide range of benefits for a variety of applications.
If the ongoing struggle to keep your home looking great year-round is wearing you down, you're looking to solve the problem of keeping your pet area healthy and attractive, or you want to install a soft surface area for that playground, artificial turf has limitless potential around your property.
Below, you'll get ideas on how to use artificial turf to:
Design evergreen play areas

Create healthy pet areas

Disguise unattractive yard bins

Make fencing greener

Add gorgeous garden borders

Transform indoor and outdoor topiaries

Implement Fun Wall Designs Inside a Home

Design a Backyard Putting Green

Accent Your Patio Space

Build an Artificial Grass and Vine Wall
Let's go!
1. Design Evergreen Play Areas
Artificial turf's lush and cushioned surface provides a safe environment for energetic children, minimizing the risk of injury as they tumble and play.
Beyond safety, artificial grass is clean and low-maintenance. Not only does it not require watering or mowing, thereby reducing harmful emissions from lawnmowers and saving precious water, it also reduces the worry of extreme heat or cold affecting your perfect lawn.
Ideal for play areas, synthetic grass can carpet jungle gyms, provide slip-free pool surrounds, underlay swing sets, and streamline at-home sports surfaces. Whether it's soccer, lacrosse, baseball, or any sport involving walking or running, our turf products offer a cost-effective solution to foster outdoor play and discourage prolonged indoor screen time.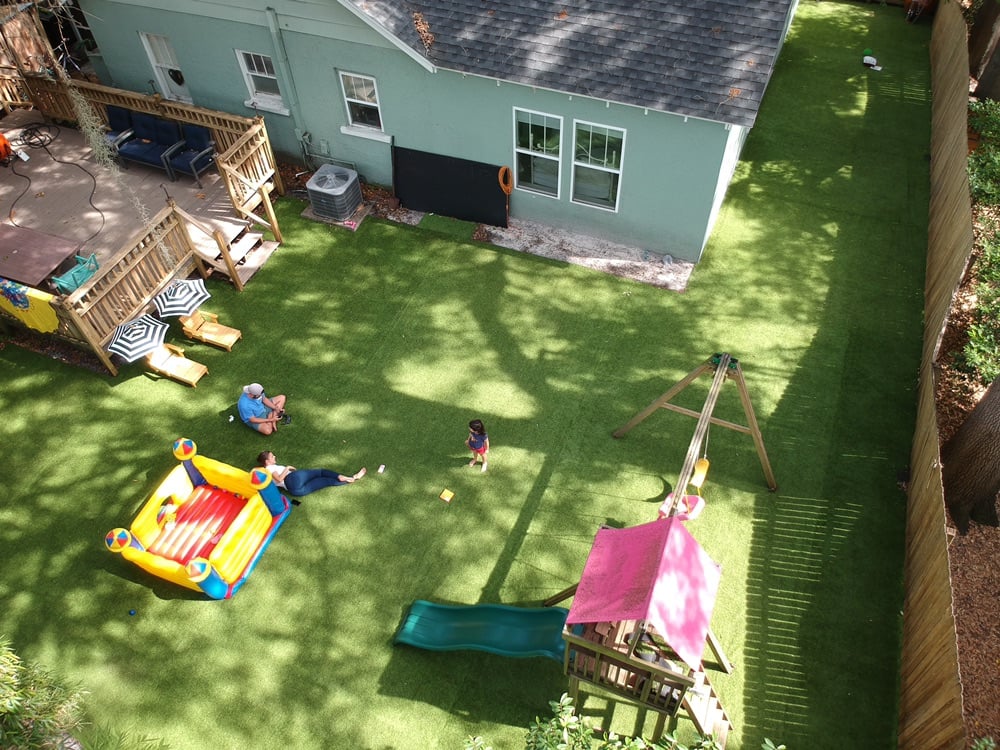 2. Create Healthy Pet Areas
Our furry friends love artificial grass while owners enjoy its durability and easy maintenance.
Artificial turf drains quickly and can easily be washed when needed. Plus, installing artificial turf in pet areas curbs the temptation for dogs to create unsightly holes, so you don't have to worry about claws destroying the lawn or creating mud pits.
You can leave your pets in the yard with fewer worries as well. Properly maintained artificial grass, means your pet areas will be free from harmful pests, rocks, or dangerous chemicals and fertilizers that can cause harm to curious pets.
3. Disguise Unattractive Yard Bins
Everyone's yard is filled with practical items: storage boxes for holding hoses and tools, sheds for keeping lawn equipment safe, and bins of sports paraphernalia. These items can be unsightly, especially as they age and become weather-beaten.
Covering your bins and boxes with remnant pieces of artificial turf can transform these eyesores and create a box hedge appearance, seamlessly blending practical storage areas with the organic vibe of your yard.
4. Make Fencing Greener
Let's be honest. Nothing is more unattractive than ugly fencing surrounding your beautiful, pristine outdoor space.
Fencing, like yard storage areas, often looks beautiful at first, but ages poorly as it is assaulted by time and weather. Savvy homeowners are using artificial grass to cover existing fences to create a living-style fence that adds to the charm and peacefulness of their backyards.
Artificial grass also shields fencing from weather elements, preserving the wood or metal underneath. In addition, an old wooden fence covered in artificial grass won't put your children, pets, or guests at risk of getting splinters or cuts.
5. Add Gorgeous Garden Borders
Elevate your flower beds with artificial grass strips, deterring crawling pests and protecting your home's foundation from moisture damage.
This concept can be extended to your vegetable garden or yard perimeter for a cohesive and visually pleasing landscape.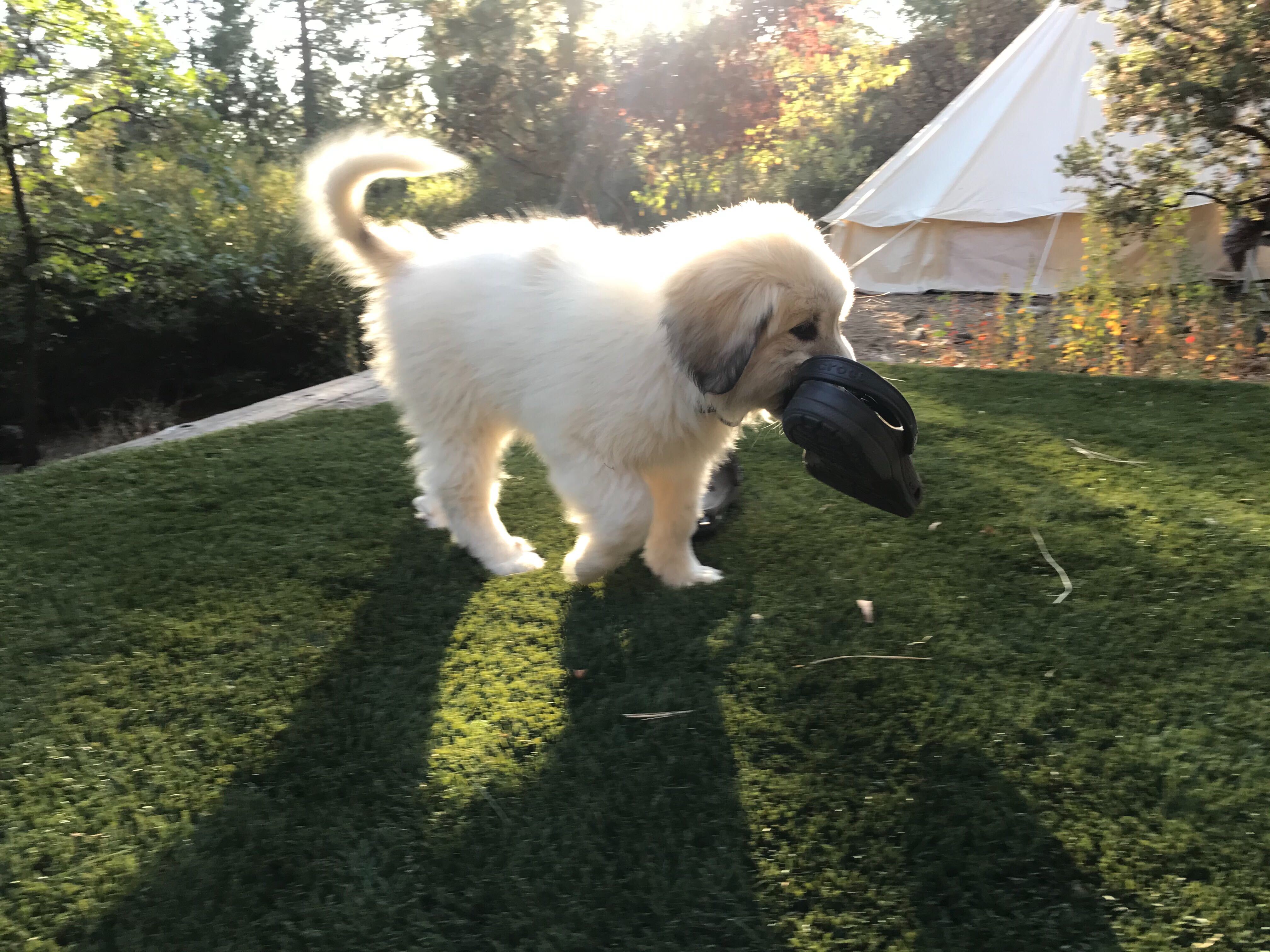 6. Transform Indoor and Outdoor Topiaries
Say goodbye to the complex and time-consuming upkeep of natural grass topiaries. With artificial grass you can create attractive topiaries without the hassle of maintenance and watering.
From prominent outdoor installations that set your home apart to small indoor décor or statement pieces, artificial grass offers plenty of options to add visual appeal and personality.
7. Implement Fun Wall Designs Inside a Home
Use new artificial grass inside a home to decorate the walls and create unique designs such as crisscross lines, circles, or diamonds. While unconventional, it is sure to be a statement piece that draws your guests into the home and creates a "wow" moment.
It's also another opportunity to add some greenery to your indoor décor without handling the complex maintenance of real grass or flowers.
8. Design a Backyard Putting Green
Up your golf game by transforming an unused space in your backyard into a professional putting green for perfecting your skills off the links.
Opt for short-trimmed, sand-filled synthetic turf for easy installation and level putting across the surface. Practicing your chipping and putting for 10 minutes daily can knock strokes off your handicap and make you tough to beat on the course.
9. Accent Your Patio Space
Don't get boxed into using only traditional surface options like stone, wood, or concrete on your patio. Give it the look of an inviting oasis by incorporating artificial grass along with plants and cozy furniture.
Be the envy of your neighbors by carefully selecting short or tall artificial grass with uniform or varied coloring to complement the natural grass throughout the neighborhood.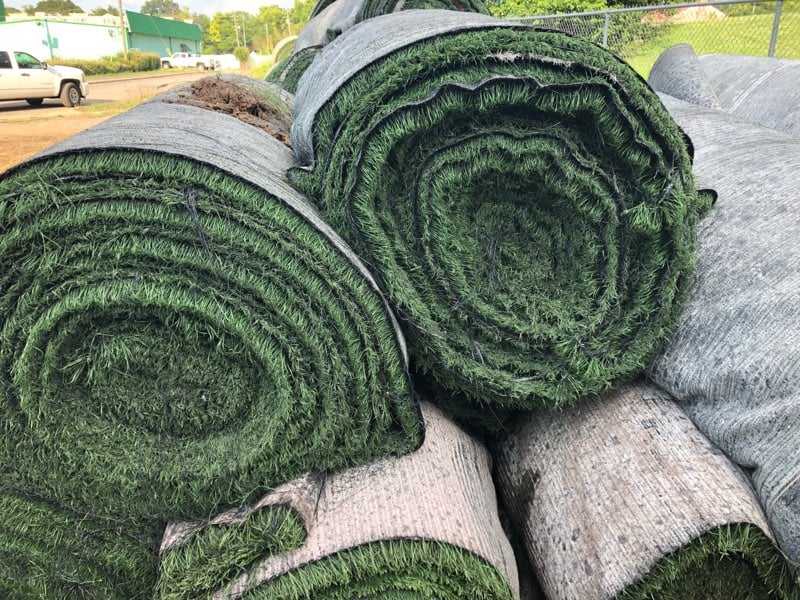 10. Build an Artificial Grass and Vine Wall
Revamp your patio or freestanding outdoor wall with artificial turf, extending the illusion of a natural vertical extension.
You can select artificial grass with the same green, yellow and brown hues as your natural grass to maintain visual harmony. Hang synthetic ivy vertically on the wall to mimic real growth and add other flora for a more natural look.
Complete the look by stringing patio lights along the wall and set up a bistro table for a setting that will remind you of a quaint Italian cafe.
Making the Most Out of Artificial Grass
Today's artificial grass looks identical to the real thing and works for a variety of applications. Its versatility shines indoors and outdoors alike, enhancing your home's appeal and functionality.
We love hearing how homeowners use turf to enhance their lives, so please be sure to share your story in the comments below.


Related Articles
Interested in the benefits of a synthetic grass installation in your yard?
Creating a stunning garden for any type of home can seem like a massive challenge.
Natural lawns can look amazing, only with a great deal of effort, though. If maintaining a natural...