Infill vs Extracted Turf [Types of Repurposed Turf]
When buying repurposed turf you have two options; infill or extracted.
There are benefits to each, and which one is best for you is going to depend on your specific project needs. Considerations include budget, transportation, and logistics.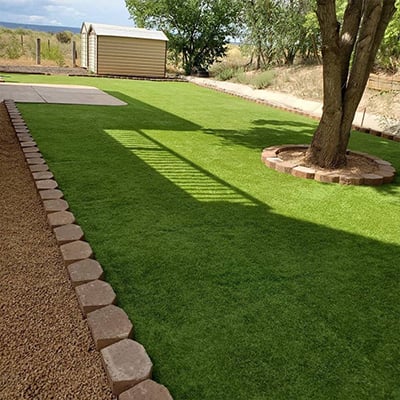 What is Repurposed Turf?
Repurposed turf is typically used sports turf that's been put to new use creating functional lawns for homes and businesses. That's because sports turf is the best candidate for repurposing!
Regulations require that artificial turf sports fields be replaced every couple years, regardless of the condition of the field. Sports turf still has a long product life even after it's been ripped up and replaced. This high quality product is designed to withstand the sharpest cleats and toughest tackles — so it should have no problem standing up to the challenges of everyday use!
Types of Repurposed Turf
Extracted Turf
Like most repurposed turf, extracted turf is sourced from local sports fields. Unlike infilled turf, extracted turf has had the infill professionally removed for a lighter, easier to install product.
Without infill turf is only about half a pound per square foot, making it easier to work with. However, infill is absolutely necessary to the look, performance, and life of your turf. So if you do purchase extracted turf, you'll still need to buy infill and add it to your turf
Because extracted turf is infill-free, you have the option to buy a higher quality infill than the sand and crumb rubber commonly found in infilled sports turf. High quality infills like ZeoFill can keep your lawn up to 20 °F cooler and also prevent the growth of harmful microbes.
Infill
Infilled turf comes with infill already in it. It's less expensive than extracted turf and also saves you the cost of purchasing infill. However, infill adds A LOT of weight to the product, which can make transportation and installation more difficult.
Limiting factors for infilled turf include manpower, access to your project site, and your ability to transport heavy loads.
Lucky for you, there are more than a couple ways to remove infill from turf yourself! These DIY extraction methods help you quickly and effectively remove the infill:
How to Remove with a Truck
You can easily remove infill by tying one end of a rope to the edge of your roll and the other to a car or truck. Drive slowly forward until your turf is unrolled and the infill falls out, and then shake out the remaining infill.
How to Remove Infill With A Forklift
If you have access to a forklift, you can use it to lift a section of your turf roll about four feet off the ground and then hit it with a broom to shake the infill out. You would then repeat this process for the entire length of the roll.
Note: This process is only recommended if you're skilled in the operation of a forklift. Do not attempt if you are not able to comfortably operate a forklift.
For more detailed instructions on DIY Extraction, check out this article!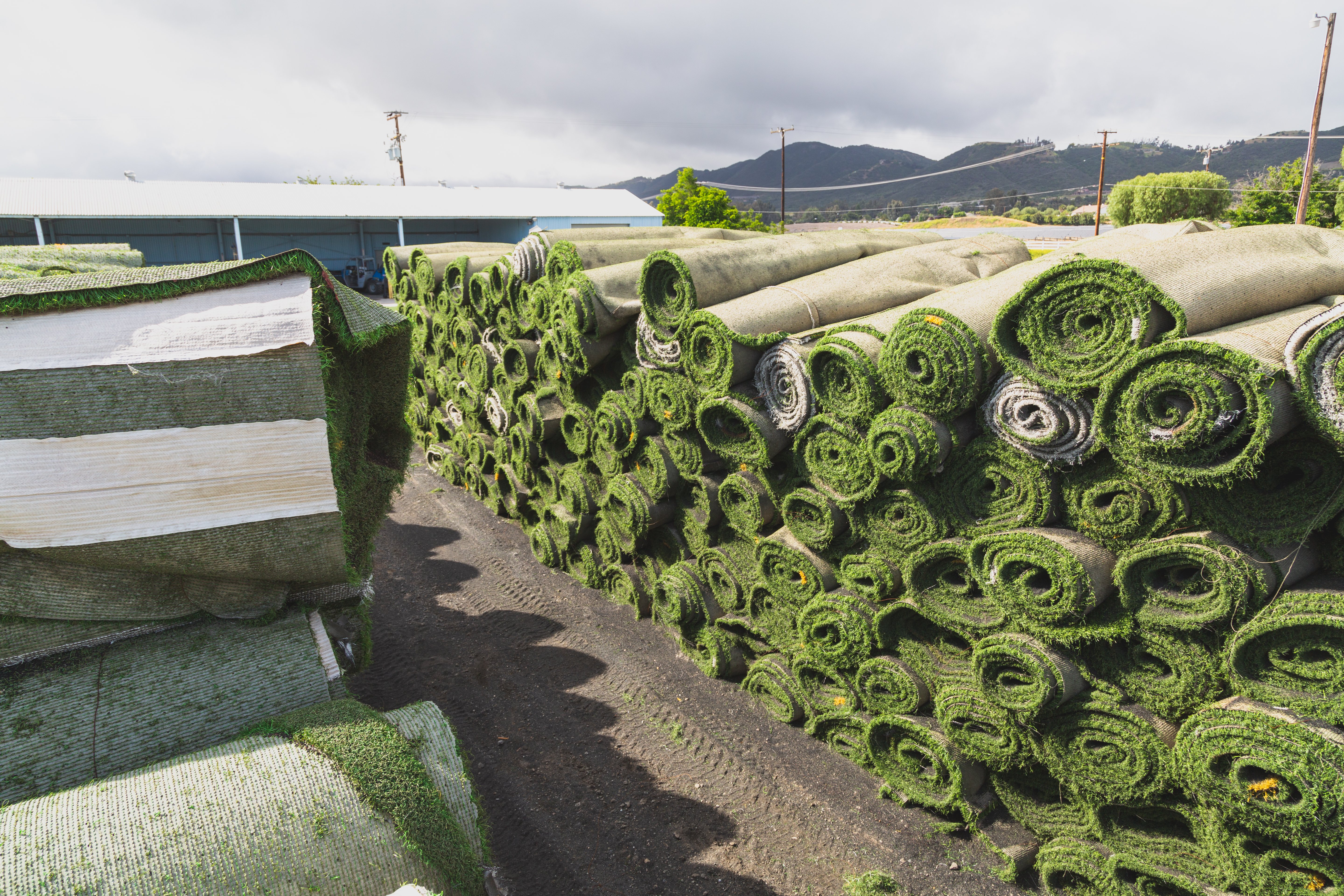 About Artificial Grass Recyclers
AGR has helped keep over 7 million square feet of used turf out of landfills!
All of our facilities are stocked with locally sourced turf. We make it so that local sports fields continue to serve the communities where they were installed long after they've been ripped up and replaced.
Related Articles
Choosing to install artificial grass was the smartest move you could have made. While the turf has...