How to Fix Jagged Turf Lines [DIY Turf Installation Tip]
Repurposed turf from AGR offers customers the best possible value on an artificial lawn — backed by our price match guarantee! Because this product is extracted sports turf, it can come with small imperfections, like jagged lines.
If you unroll your repurposed turf and find that a small section of an edge is slightly jagged, there's no need to panic. You can easily fix this using a box cutter or scissors and a little bit of elbow grease. Here's how to get perfect looking edges on your new turf lawn!
Materials
1. Box Cutter or Garden Scissors

2. Gloves

3. Nail

4. Hammer
What to do:
The good news when it comes to jagged lines is that you'll probably need to trim the edges of your artificial grass to fit it to your yard anyway. So it doesn't really matter if the edge is slightly jagged or not! That bit of extra turf is going to be cut out and tossed away either way.
In fact, AGR recommends purchasing roughly 30% more turf than you think you need. This way you have extra product to work with if something goes wrong during installation or if you need it for finishing touches.
When you cut away excess turf, be sure to cut from the back using a box cutter or strong scissors. If the stitching runs parallel to the edge of your lawn, cut between the stitching rows. But if you need to cut across your turf or make an irregular shape, that's ok too. After your turf has been fitted to your yard, secure it to your base by adding a nail every five inches.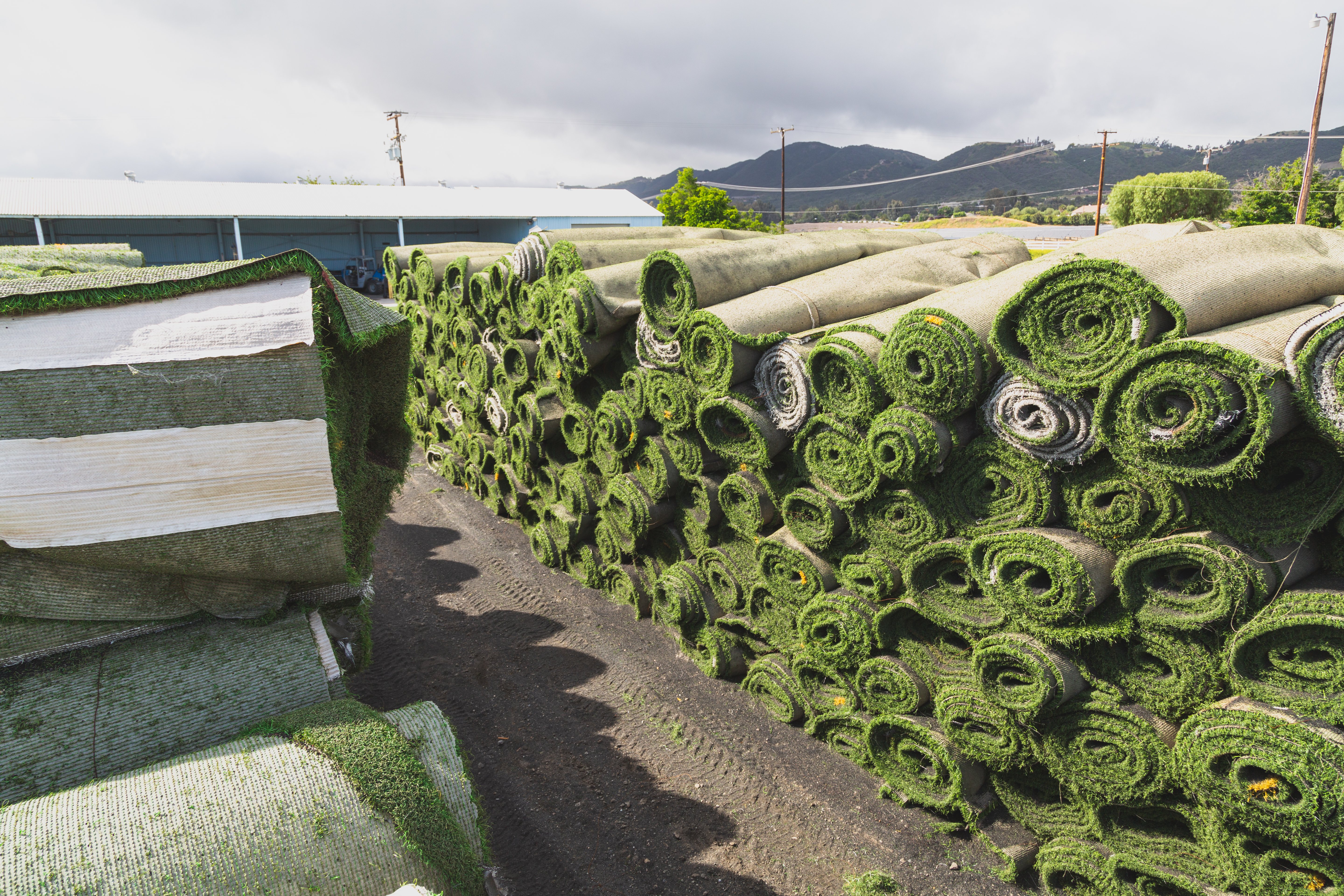 About Artificial Grass Recyclers
Artificial Grass Recyclers has recycled over 7,000,000 square feet of turf, and has over 10,000,000 million square feet of turf on hand!
We offer customers the best possible deals on artificial turf — backed by our price match guarantee. Our product is recycled sports turf. It's designed to withstand the sharpest cleats and toughest tackles, so it should have no problem handling whatever life throws at it!
Related Articles
Thinking about installing baseball batting cage turf?
When buying repurposed turf you have two options; infill or extracted.
Researching about the cost of turf? It is fair to say that artificial turf for indoor sports has...